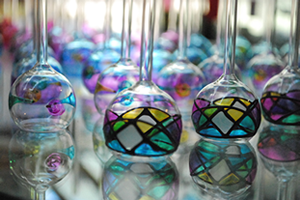 When you blow lightly into one, you'll hear it go "poppen!" A delicate and beautiful glass toy.
Many varieties of colors are available.
How about using it as a decoration or a gift?
As seen on the NHK TV series "Asa ga Kita" ("Morning has Come").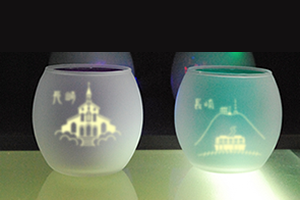 Candle glass full of the feeling of Nagasaki.
There are two varieties, green and violet, and each portrays a different scene from Nagasaki.
They are very popular as an affordable Nagasaki souvenir.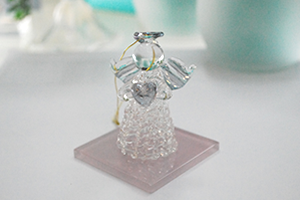 As seen in the Nagasaki drama "Itoshi kimi e" ("To You, My Love") starring Miho Kanno and Naohito Fujiki, these angels are said to make your wish come true.
One of the store's best-selling items.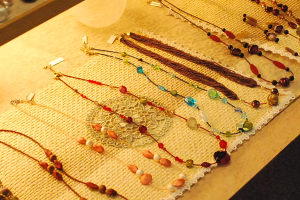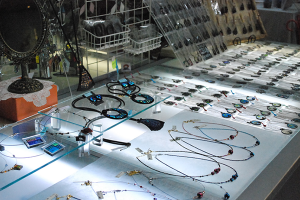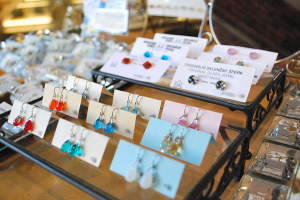 Accessories Corner
Boasting a wide range of one-of-a-kind products from Venetian glass to casual items, the spacious store stocks more than 1,000 items at all times.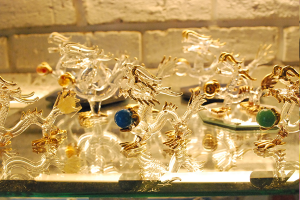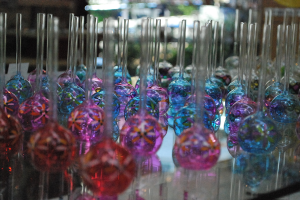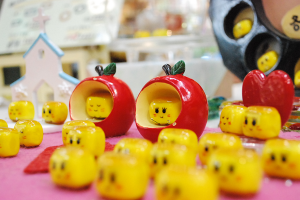 Interior - Miscellaneous goods
With cute stained glass accessories, colorful lamps, stylish perfume bottles, colorful glass watches, and more, the store is full of fun items carefully curated by the female staff members.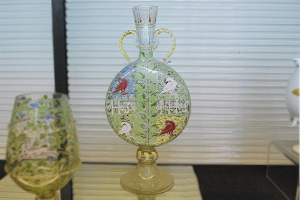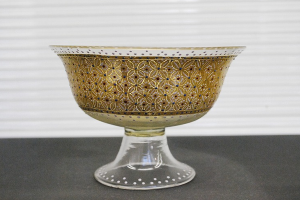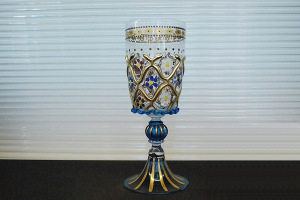 Antique exhibition and sale
In the store, you can take a look at the glass antiques owned by Glass Road.